About Us
Alamo Rolling Video Games of San Antonio is an independently owned and operated business based in San Antonio. We have one goal: To provide our customers with the greatest party ever at an affordable price. Our theater is cleaned and sanitized after each party and we stress the use of hand sanitizer for all of the patrons.

We listen closely to parents' concerns regarding their feelings about age-appropriate games for their child and his/her guests. Our game coaches are polite and patient with kids. We know how important it is for you and your guests to have fun at your party and our trained game coaches interact with your guests to make sure that everyone in the theater has a great time!

Alamo Rolling Video Games of San Antonio is perfect for everything from birthday parties to school events, church festivals, charity events, and fundraisers. You'll also find us at business expos and family reunions, holiday events like parades and city celebrations as well as athletic events. We are involved in our community and we enjoy performing parties for various charities and other worthwhile causes, so please don't hesitate to contact us about your event.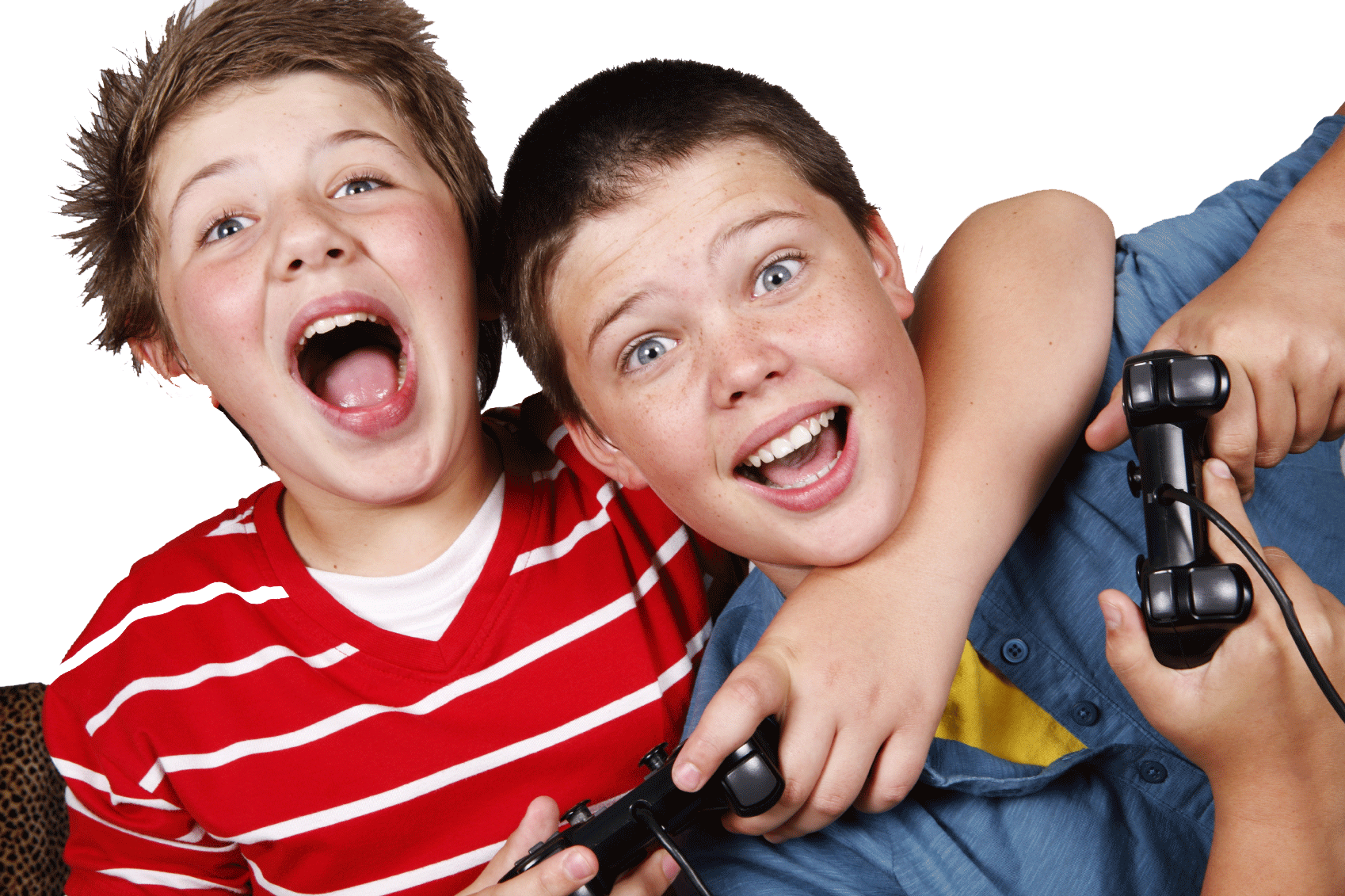 Our Game Trucks
All you need is a $100 deposit today.
Pay the balance later before the event.
​
THE GAMES
We strive to keep the latest and greatest video games available. We will contact you prior to your event to see if there is any specific games the birthday boy or girl may be interested in.
​
HOW IT WORKS
When you contact us or book online, you have the option of choosing our 1 or 2 hr special with additional hours if needed. We will arrive 20 minutes prior to your scheduled event to set up our trailer and our trained Game Coach will assist your guests during the duration of the party!
​
THE ADVANTAGE
Unlike traditional birthday parties, when you book with Alamo Rolling Video Games, THATS IT! When we arrive at your doorstep, our truck is ready to entertain 16-24 people immediately! That means NO MESS OR CLEANUP for you!
See What Our Customers Have to Say
The arcade bus was a hit for the 7 to 70 year old guest at our twins birthday party. The bus was sanaitizes prior to entry and hand sanitizer was available for all users. Freddy was a great host. He arrived early to make sure the party was celebrated without any complications. He was polite, friendly and professional. I look forward to using your company again.
This is my second time booking with Rolling Video Games and definitely won't be the last. Both parties were huge hits! I love the fact that any questions you have are answered very quickly! It made the booking process so easy. The selection and quality is amazing. We did the first party with the video game truck and this party with the inflatable screen. Both were so much fun!
Dave Peeples
The whole process of talking with some and asking questions about the packages they offered to actually booking the party until party day was so smooth and easy communication was fantastic. Freddy was so good with the kids and adults on the day of the party he explained everything well and kept the event running smoothly. The equipment was top of the line and was exactly what we were looking for. I know for sure the kids had an amazing time and a few of the parents have asked for the name of the company. Thank you so much for making my sons Birthday exactly what he needed during these crazy times you all went above and beyond !!!
Contact Us
Please reach out for questions, quotes on packages.